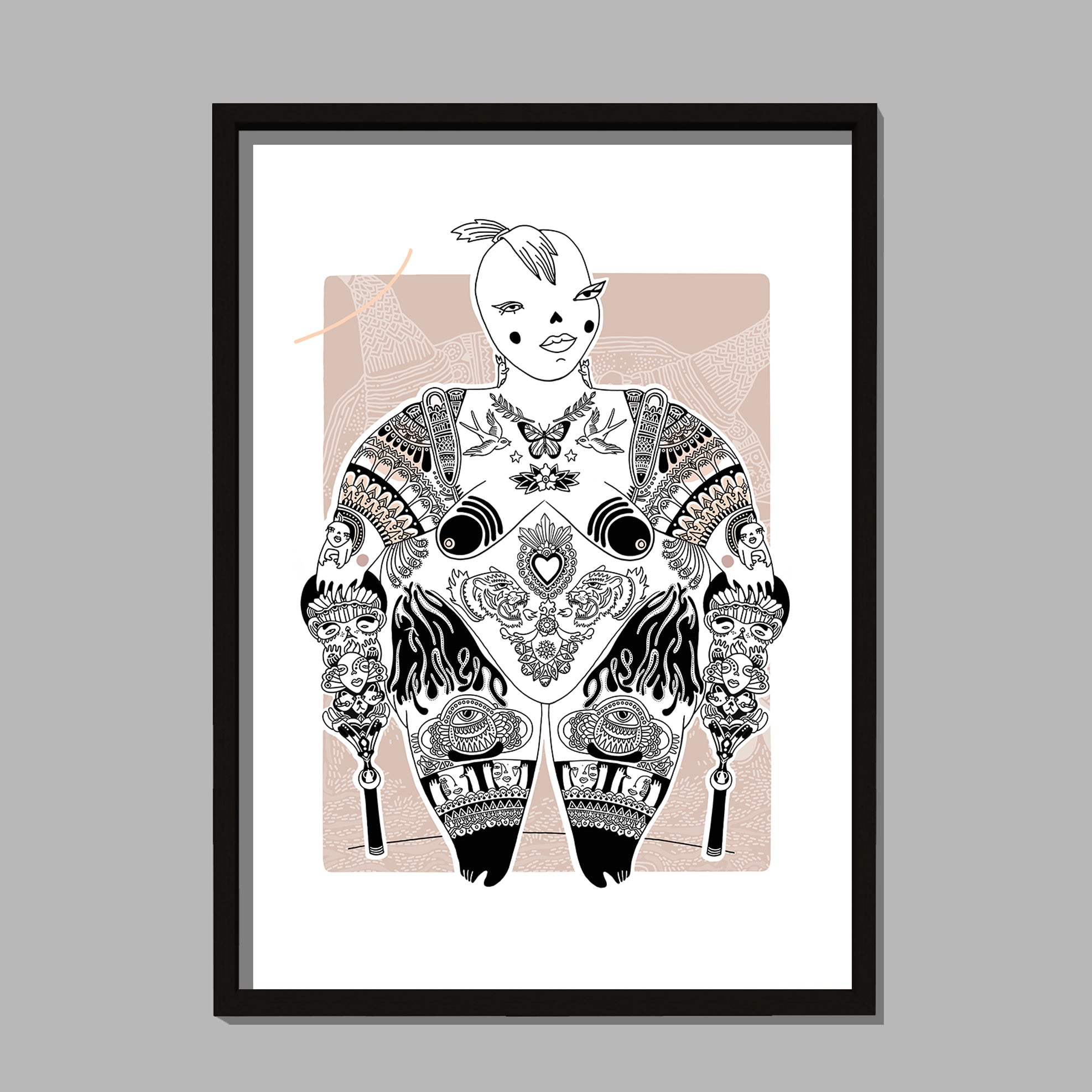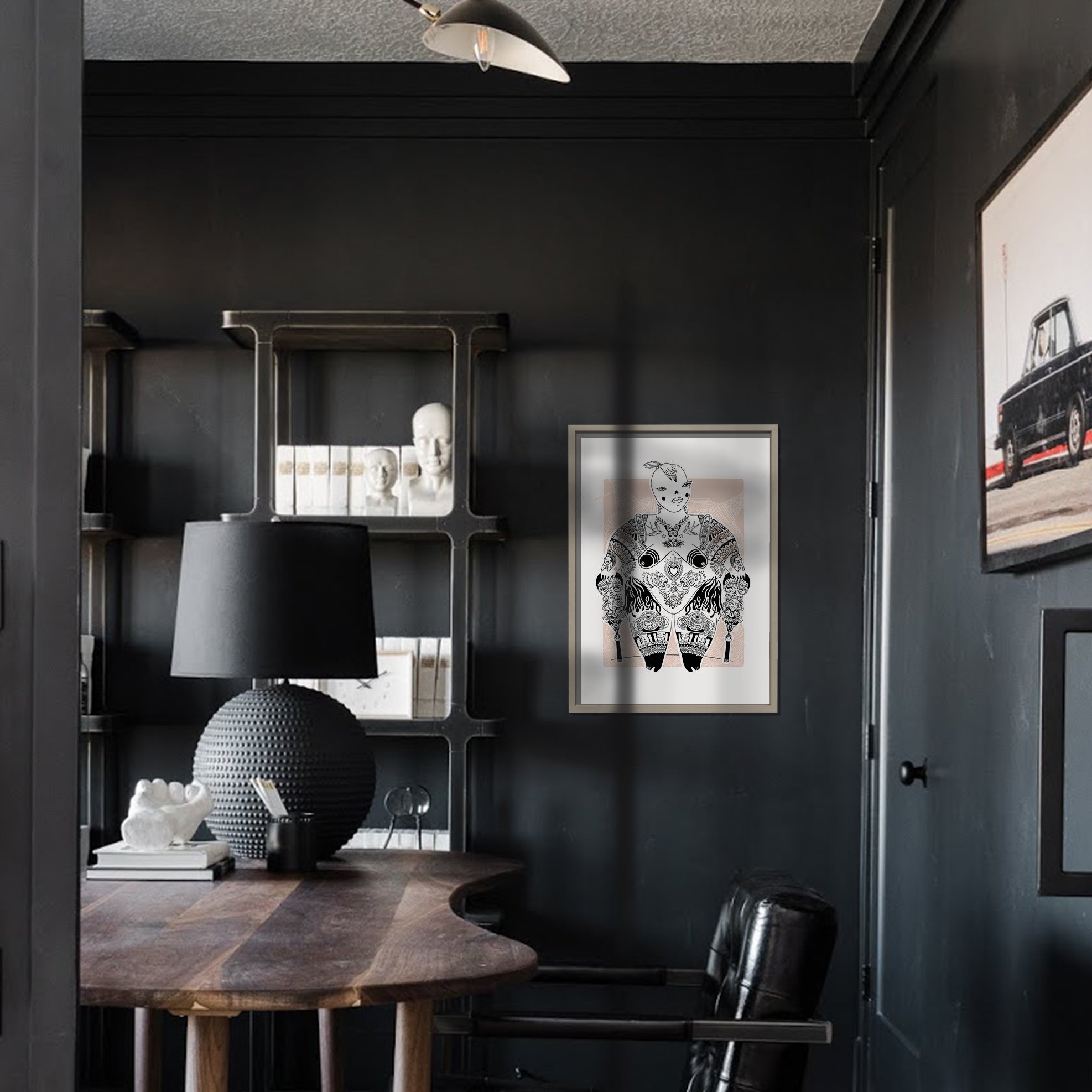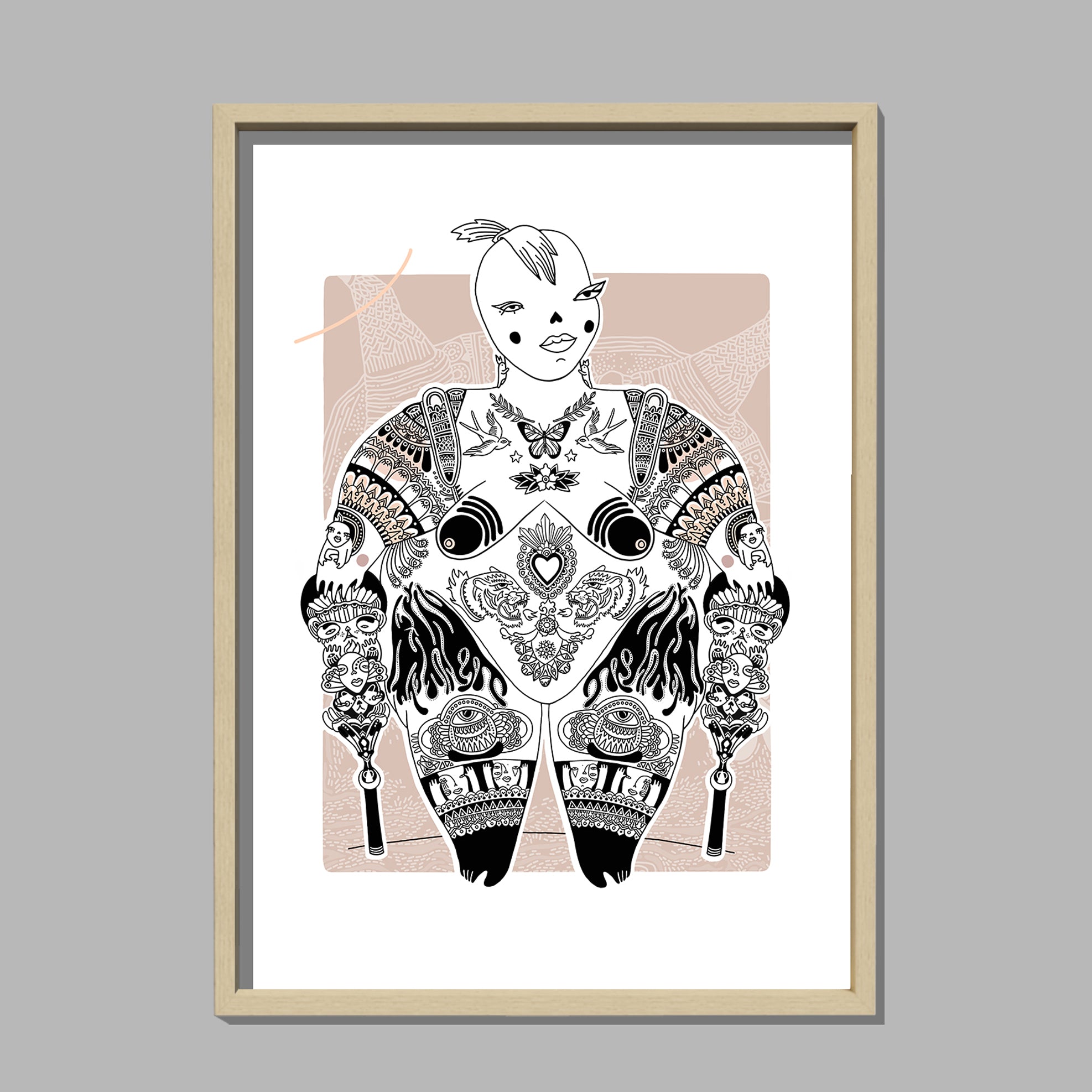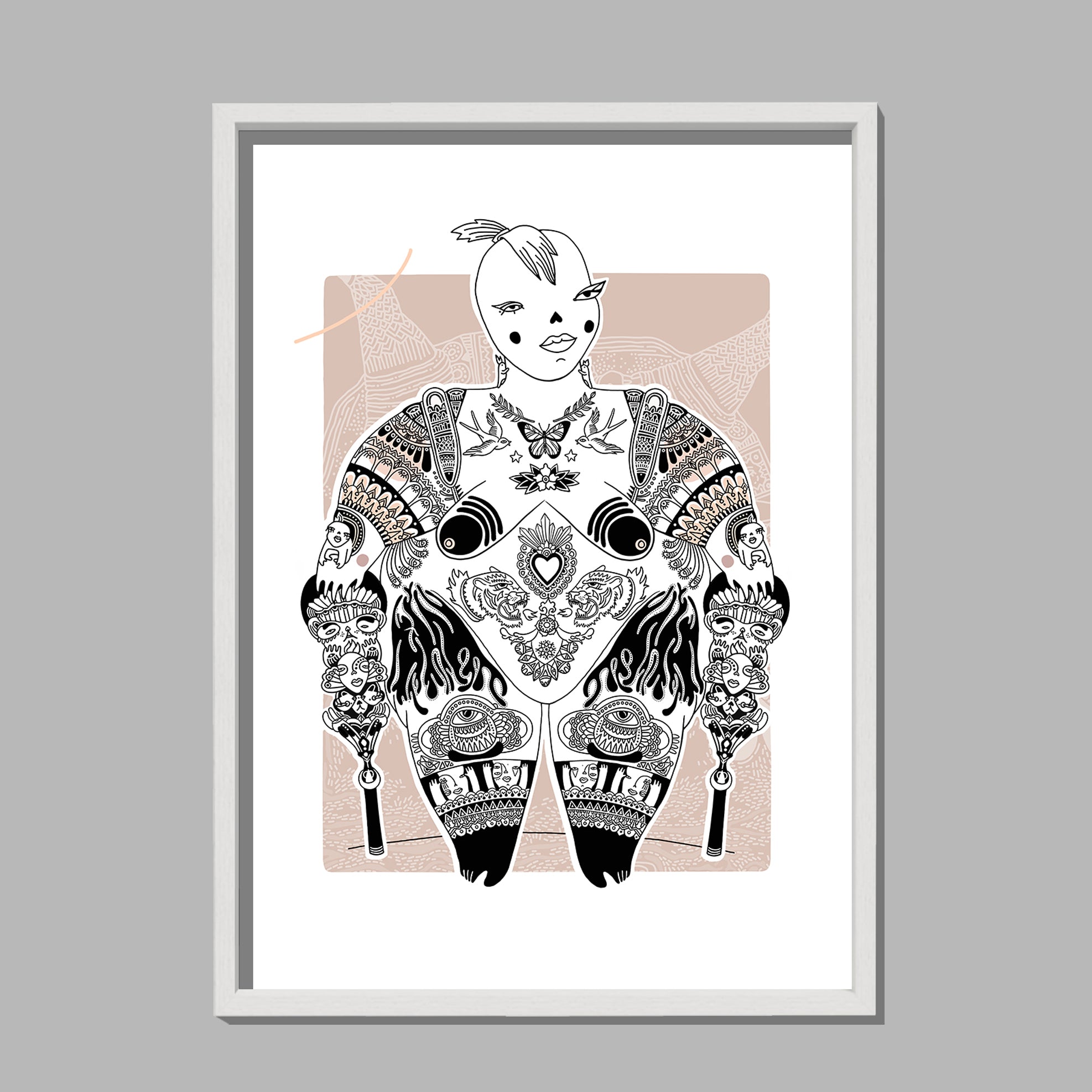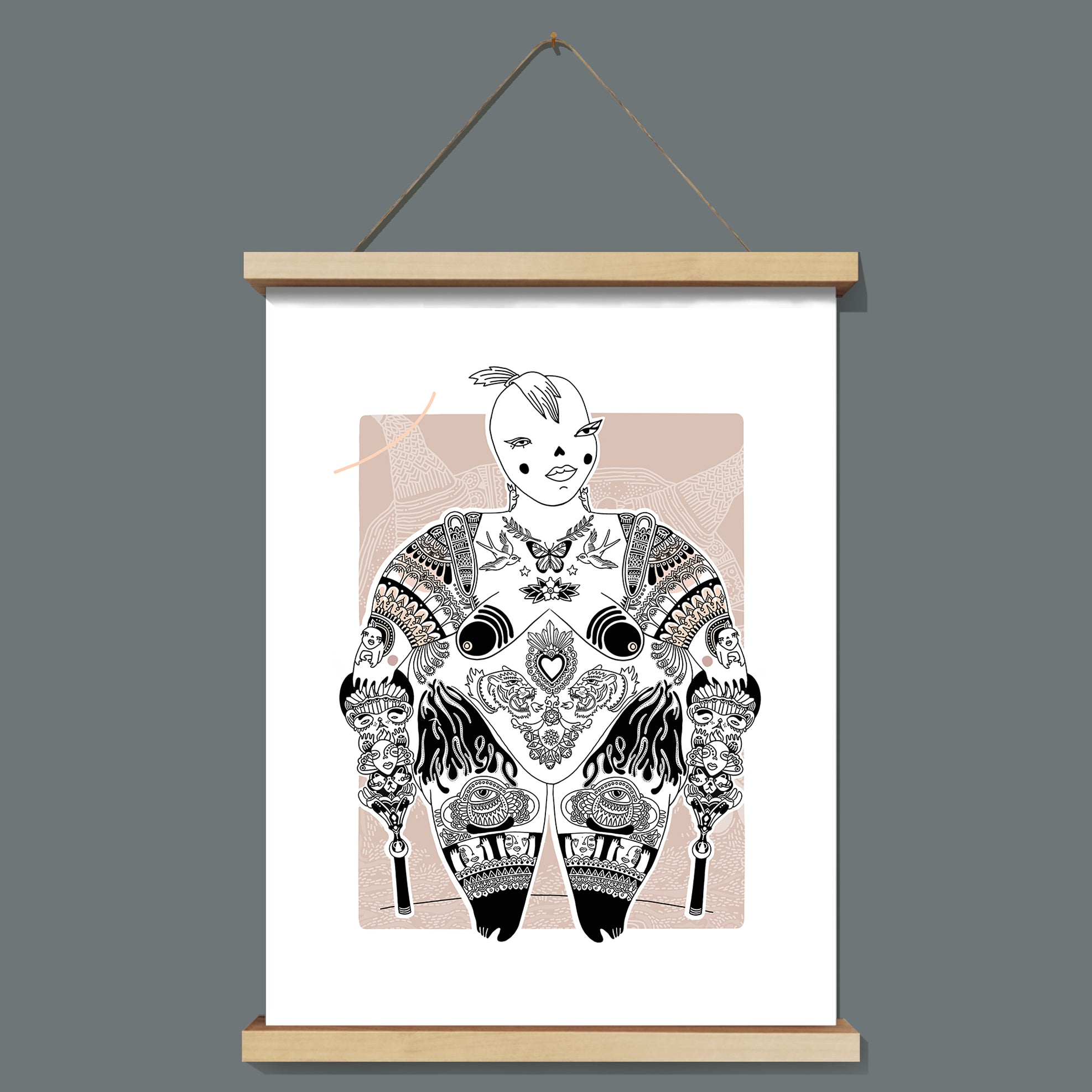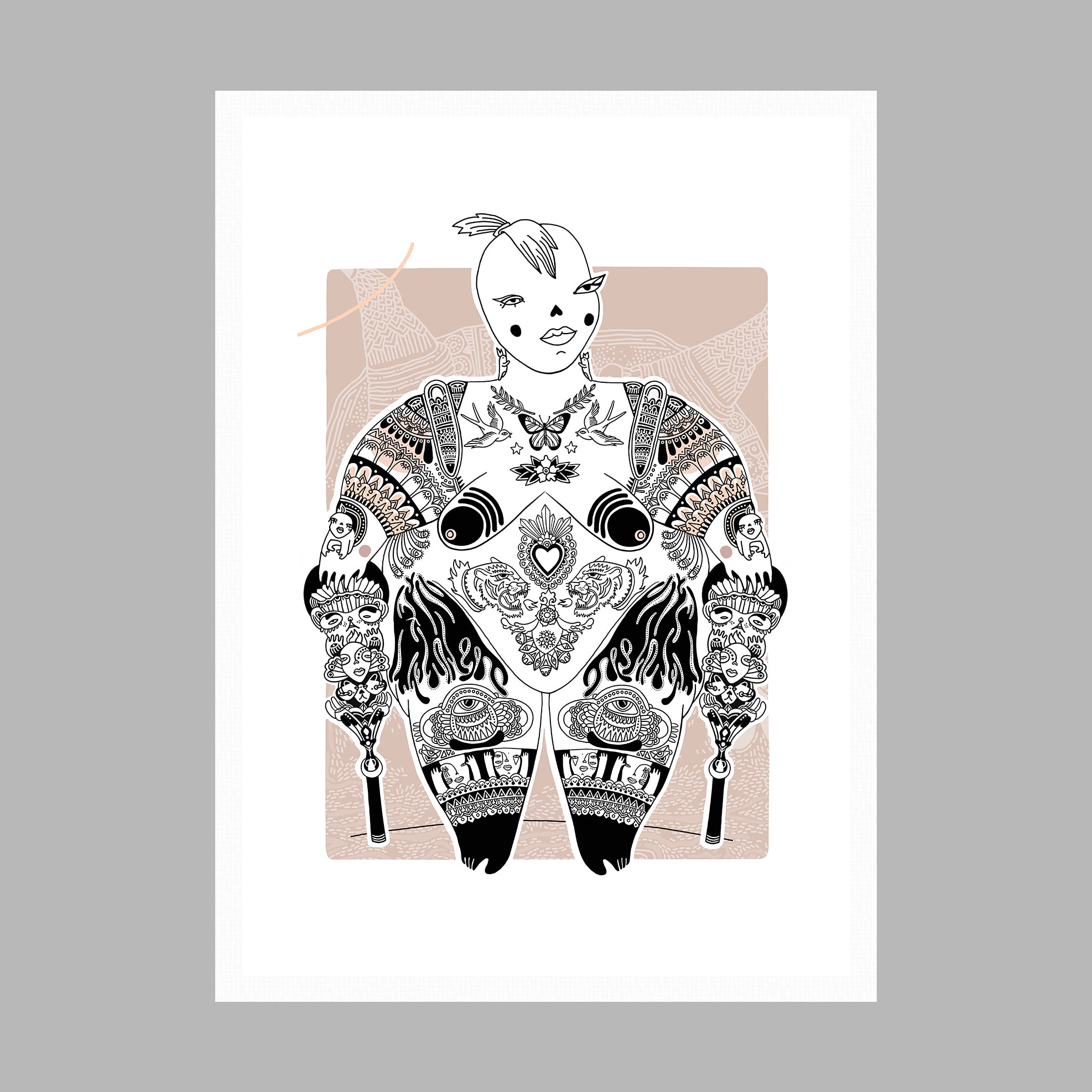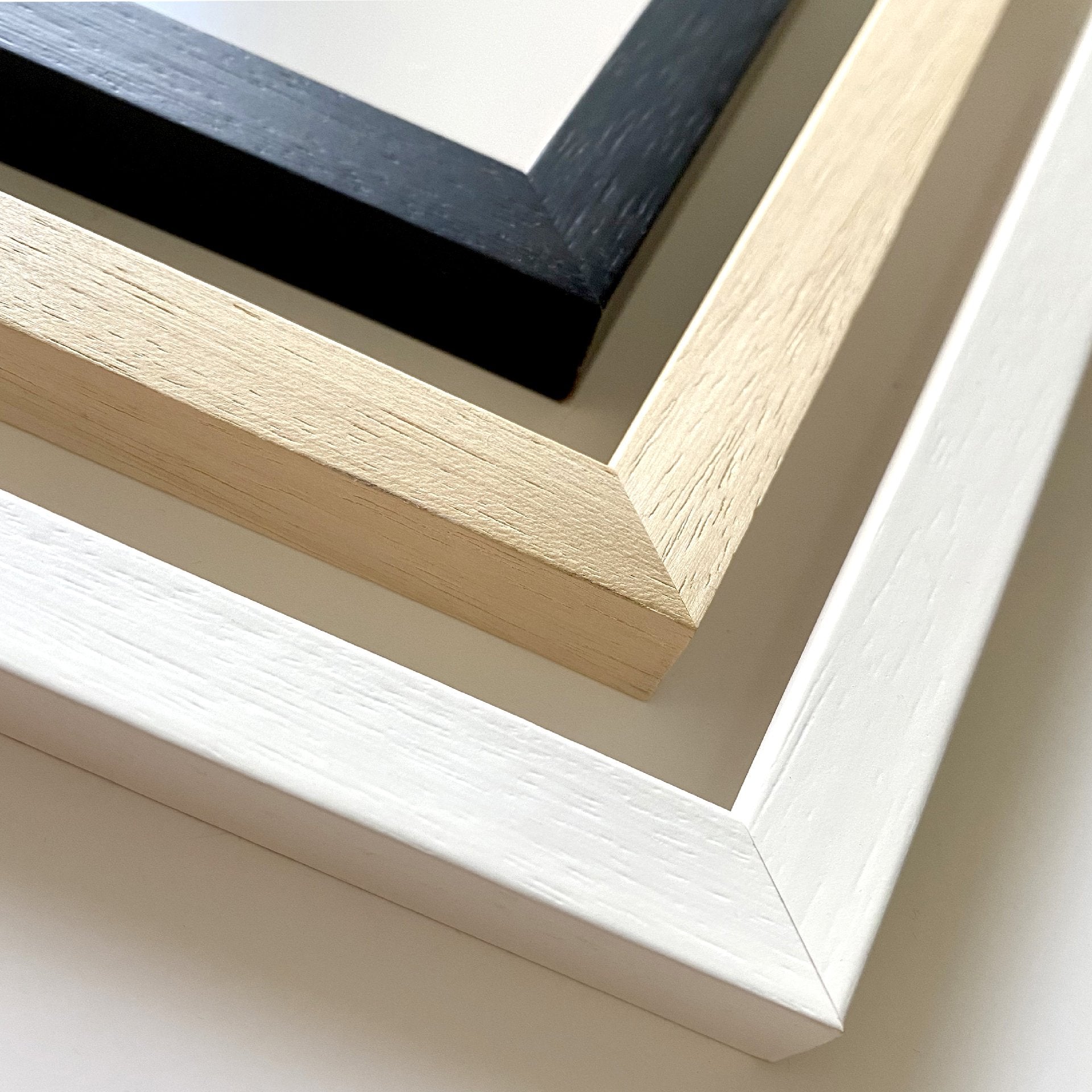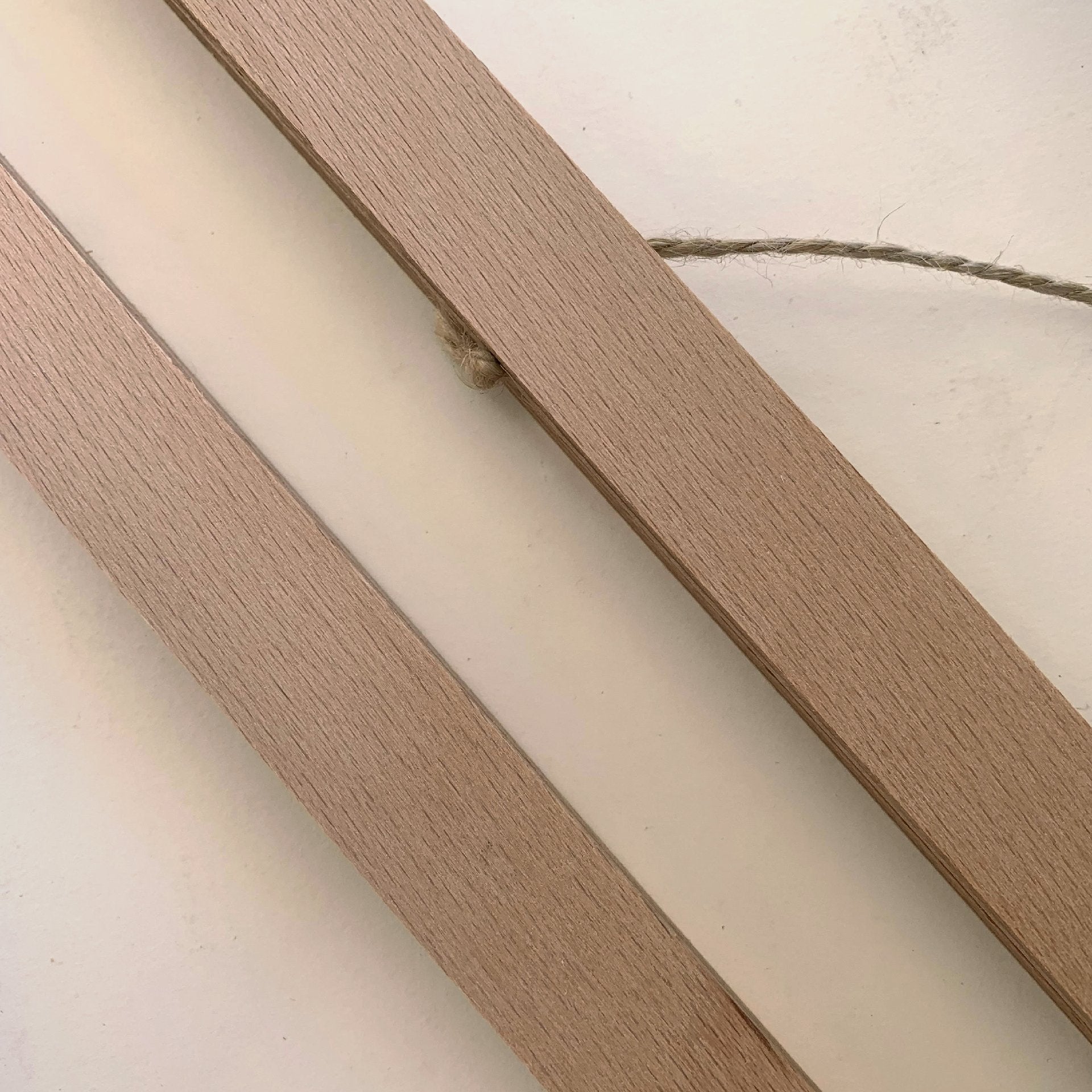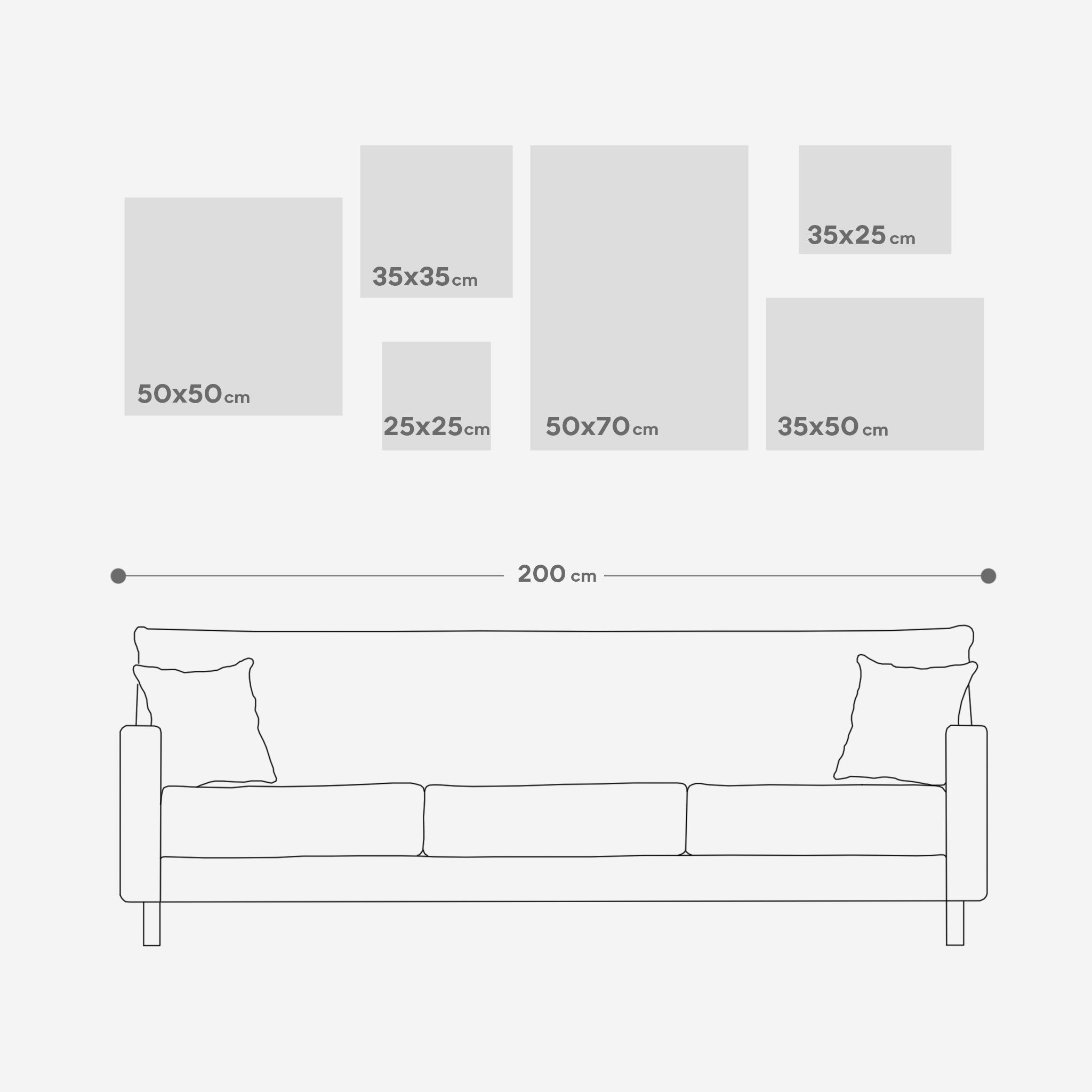 This is a neolithic Goddess, the mountain mother: Cybele.
Cybele is the main Goddess of the Phrygian Kingdom, located in the heart of Anatolia. No accompanying Gods or male partners. Zeus came out years later. In the beginning, God was a woman. My illustration is about women being brought down and trivialized in our society (and other societies). It is about the fact that God had been a woman for a long time since the beginning of history, and that women have as much place in society as men. It's also about the current necessity of protection from domestic violence after being highly respected for thousands of years.
At the same time, it is about remembering that different civilizations lived before us in Anatolia, in these lands where polarization has been created and claimed over Turkishness / Ottoman ancestry / nationalism.